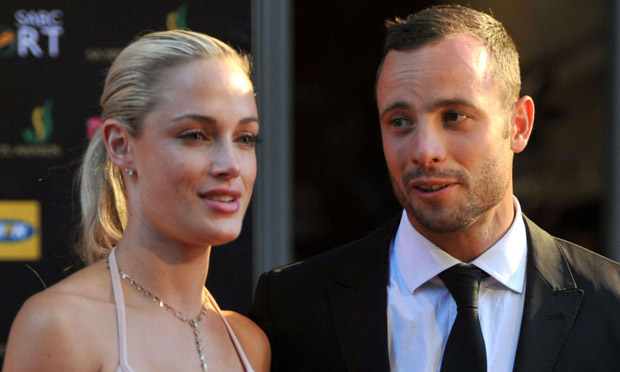 Perhaps you know Pistorius  better like this:
Either way, the Olympian was charged last night with the murder of his model/law school graduate/entrepreneur girlfriend.  Hint: This is not a good way to celebrate Valentines Day.
In other gun news, Wayne LaPierre is spouting off again, this time with a fiery op-ed at The Daily Caller called Stand and Fight.   It's alarmist, racist, xenophobid and more, all rolled into one…
Today on the show, we talked about all that, including my dramatic reading of some of LaPierre's frighting creed.
We also discussed the future of the planet..  Yesterday,  48 environmental activists got themselves arrested at the White House, protesting the Keystone XL pipeline in advance of Sunday's gathering in DC for Forward on Climate!
I was joined by Richard Heinberg, senior fellow in residence at the Post Carbon Institute, who write the introduction to an amazing new book, Energy:  Overdevelopment and the Delusion of Endless Growth.  The book is a powerful look at the ways we're raping the planet to quench our insatiable thirst for energy, and includes contributions from more than thirty leading thinkers on energy, society and ecology like Bill McKibben, Wendell Berry, James Hansen and more, and boasts some 200 full-color photographs of both some beautiful places and lots of locations that have been destroyed by strip mining, mountain top removal, oil spills, tar sands and on and on….  

In the second hour, Maysoon Zayid chimed in with her thoughts on the State of the Union, the crazy news of Olympic sprinter and double amputee Oscar Pistorius, and she alerted us to a the fundraising effort of Steve Way, Johnathan Braylock, Kyle Kolich and Ramy Youssef to produce a new web series "Uplifting Dystrophy"